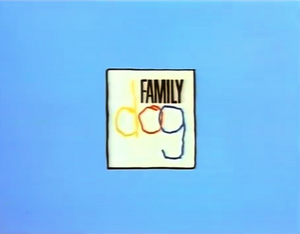 Season 1 (1993)
#

Episode Title

Original Air Date

01
"Show Dog"
June 23, 1993
The Binsfords enter the dog in a rodeo showcase of the stars, believing him to be specially talented. Meanwhile, all the dog wants is a drink of water.
02
"Hot Dog at the Zoo"
June 23, 1993
When the Binsfords take a trip to the zoo, their pooch tags along and causes plenty of trouble.
03
"Doggone Girl Is Mine"
June 30, 1993
The dog falls hard for a recently-divorced neighbor's pet. Meanwhile, Skip fears Bev might leave him.
04
"Enemy Dog"
July 7, 1993
When the pretentious Mahoneys pick up a mammoth police dog from an auction, the Binfords force their pooch to interact with it.
05
"Eye on the Sparrow"
July 7, 1993
The dog cares for a sparrow who's unable to fly.
06
"Call of the Mild"
July 14, 1993
The family dog dreams of cavorting with the neighborhood strays, but he soon discovers he doesn't have what it takes to run with the pack.
07
"Dog Days of Summer"
July 21, 1993
When the Binsfords head to the beach, they're forced to contend with a trashy family and their ferocious bulldog, Scud.
08
"Party Animal"
July 21, 1993
After hosting the neighborhood block party, the Binsfords' house catches on fire.
09
"Family Dog Goes Homeless"
July 28, 1993
The family dog befriends a homeless woman.
10
"Family Dog Gets Good and Sick"
July 28, 1993
The family dog becomes ill after being bitten by a mosquito that was feasting on toxic waste. Meanwhile, a neighborhood dog is killed by a car.