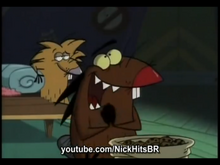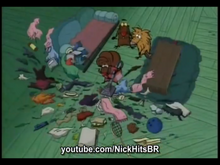 The Angry Beavers
Genre
Comedy
Format
Animated Series
Created by
Mitch Schauer
Starring
Richard Steven Horvitz
Nick Bakay
John Garry
Cynthia Mann
Victor Wilson
Gregg Berger
Tom Kane
Mitch Schauer
Stacy Schauer
Chelsea Schauer
Country of Origin
United States
Language(s)
English
No. of Seasons
4
No. of Episodes
63 (List of Episodes)
Production
Running Time
22 minutes (approx.)
Production Company(s)
Gunther-Wahl Productions
Nickelodeon Animation Studios
Broadcast
Original Channel
Nickelodeon
First Shown
1997
Original Run
April 19, 1997 – November 11, 2001
Status
Ended
Wiki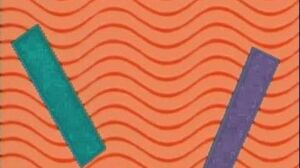 The Angry Beavers
is an American animated television series created by Mitch Schauer for
Nickelodeon
. The series revolves around Daggett and Norbert Beaver, two beavers who have left their home to become bachelors in the forest near the fictional Wayouttatown, Oregon. The show premiered in the United States on April 19, 1997 after the 1997 Nickelodeon Kids Choice Awards and was cancelled in 2001, when one of the planned episodes would have had Norbert and Daggett discussing how cartoons are re-run after they end. This resulted in a handful of the final episodes going unaired until 2006, when they were finally aired on Nicktoons Network. The series has also been released on DVD by Shout! Factory.
Plot
When two beavers Norbert and Daggett leave their home for a house on the water and begin living the lifestyle of wild and crazy bachelors, hilarity and chronic dishevelment is bound to ensue...and while living on the water in the middle of nowhere sounds tranquil enough, the Beavers have a knack for getting into some very odd situations. Dag and Norb encounter everything from wacko government scientists and a swamp witch to the dreaded stinky toe and even evil mind-controlling pond scum!
Characters
Daggett Doofus Beaver (voiced by Richard Steven Horvitz) — Daggett (usually nicknamed as "Dag" and "Daggy") is the younger brother of Norbert (by four minutes). Hyperactive and immature, Daggett has a habit of over-emphasized and manic motions as well as a potent penchant for name-calling. He shares with his brother a typical brotherly love-hate relationship, supporting and antagonizing his elder sibling as his mood requires.
Norbert Foster Beaver (voiced by Nick Bakay) — Norbert (usually nicknamed as "Norb" and "Norby") is Daggett's laid-back older brother. Generally well-spoken and intelligent, Norbert is a highly sarcastic beaver with a habit of performing great feats of impeccable engineering with aplomb and without explanation.
Episodes
The Angry Beavers ran for 63 episodes spread over four seasons from April 1997 to November 2001, ending a few episodes early in the United States on Nickelodeon. According to Script Supervisor Micah Wright, the last episodes have been seen in England, France and Australia, and may have since been shown on Nicktoons in the United States.[1]
At the end of the fourth season, three episodes were in development but never finished. These included: "Tree Flockers," "Magnum Opus" and "Bye-Bye Beavers."
References
↑ "Micah Wright's page on The Angry Beavers ". http://micahwright.com/television/angry-beavers.htm

. Retrieved on March 8, 2014

.

 
Community content is available under
CC-BY-SA
unless otherwise noted.